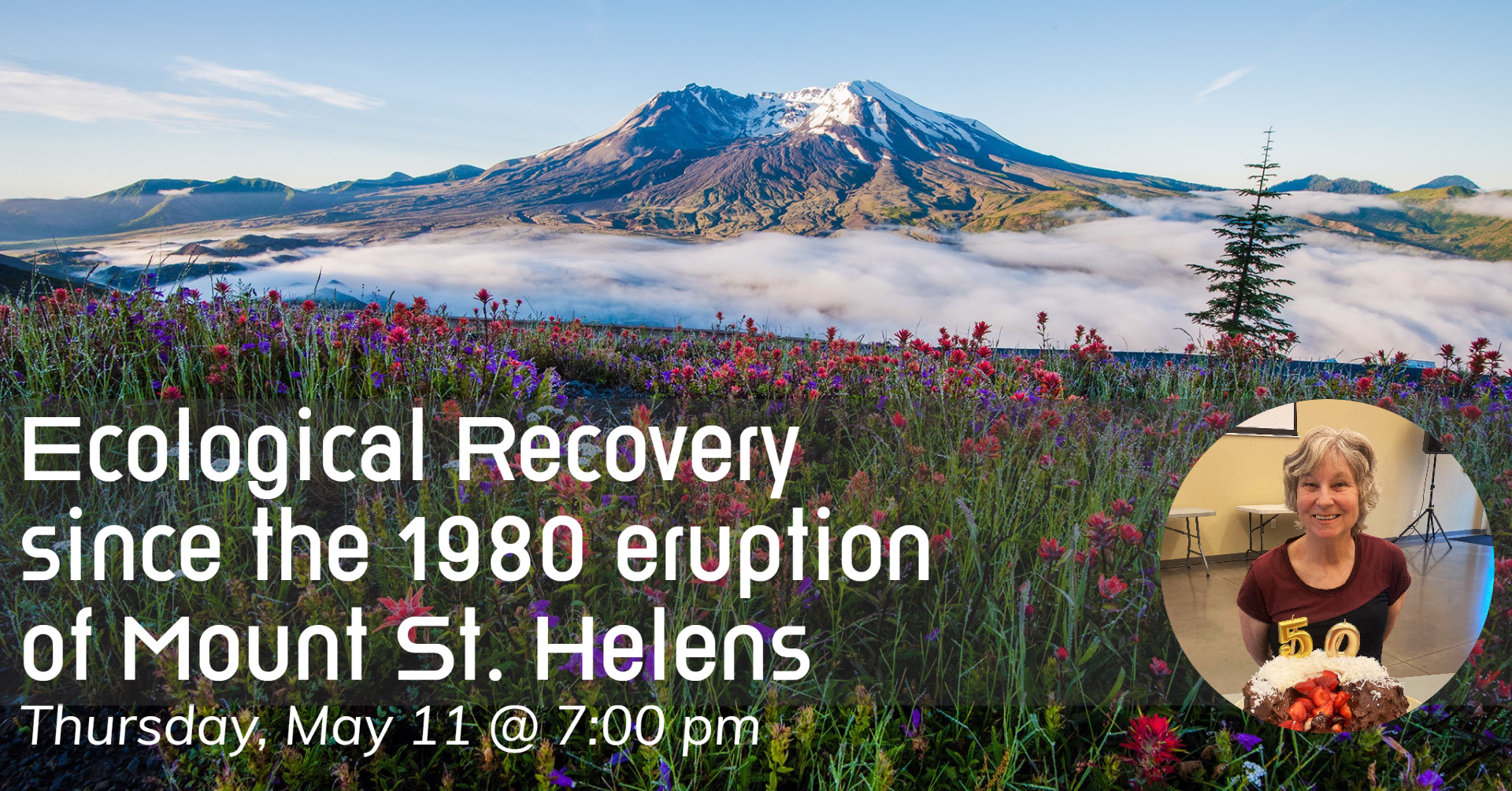 The May 1980 cataclysmic eruption of Mount St. Helens included many types of disturbances, ranging from a gigantic blast, mudflows into several streams, a massive ash cloud, and the largest landslide in recorded history. Ecological recovery of each disturbance depended not only on the amount of blast, burial, or heat experienced by each locale, but also subsequent natural and human disturbances. Fortunately, in 1982 much of the area was protected by establishment of the Mount St. Helens National Volcanic Monument. Now, 42 years after the eruption, the volcano serves as a natural ecological experiment, educational opportunity, and recreational area as well as providing jobs in timber and tourism for the region.
In a Zoom program to be cosponsored by TCWP and the UT Arboretum Society at 7 p.m. on May 11, Virginia Dale, a research professor in the University of 's Department of Ecology and Evolutionary Biology, will discuss the effects of eruption on the mountain's ecosystems, subsequent disturbances, establishment of the monument, and ecological recovery. In addition to her work with the university, Dale is also a corporate fellow emerita at the Oak Ridge National Laboratory.
The program will be free, but participants will need register to receive a Zoom link, to be provided at www.utarboretumsociety.org. Contact Michelle Campanis at mcampani@utk.edu regarding any questions or registration issues.