---
Hike on Kirkland Creek Trail, Upper Bald River Wilderness – Sunday, October 6
(Contributed by Tim Bigelow)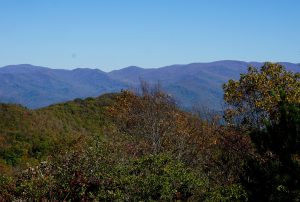 This hike follows a scenic creek through the middle of the newly-designated Upper Bald River Wilderness in the Cherokee National Forest. Join with hikers from Smoky Mountains Hiking Club and possibly the Harvey Broome Group of Sierra Club to celebrate this long-awaited addition to the designated wilderness system in the Tellico River watershed.  The trail has a gentle grade for the first several miles, then heads uphill toward the end, where it intersects with the Benton MacKaye trail near the NC state line.
We'll hike out and back up to eight miles; however, those wishing a shorter hike can turn around earlier. There will be several creek crossings including the Bald River which is gentle and shallow. Bring water shoes, or plan on just hiking with wet boots on a pleasant early-fall day. If water levels are high due to unseasonable fall rain, we'll consider an alternate nearby hike with fewer creek crossings. The trail has recently been maintained by the Cherokee Hiking Club trail volunteer group, so it should be quite open.
We'll meet for carpooling at 8 a.m. at Ruby Tuesday just off Exit 81 on I-75 south at Lenoir City.  We will also stop at Cherohala Skyway visitor center in Tellico Plains at about 9 a.m. The trailhead is another hour of scenic driving, the last five miles on a gravel road.
---
TCWP Annual Meeting – Saturday, October 12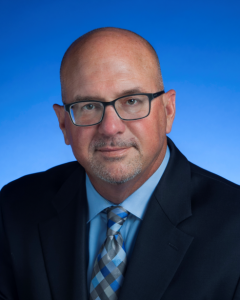 Save the date! On October 12, Tennessee Commissioner of Environment and Conservation David Salyers will be the keynote speaker at our annual meeting, to be held at Cumberland Mountain State Park at the Homestead Harvest Restaurant, Crossville, Tennessee. The annual meeting begins at 10:00 a.m. (Central Standard Time). We will vote on the nominees for Officers and Directors at 11:30 a.m. and will break for lunch at 11:45 a.m (cost of lunch is included in the $20 registration fee). After lunch, at 1:00 p.m., you will have the choice of two optional outings: 1) Walk the loop around Byrd Lake (the easier option), or 2) Hike Byrd Mountain (the more difficult option).
For more details and the 2020 list of Nominees for Officers and Directors, please click on the following link:
https://tcwp.org/wp-content/uploads/Annual-Meeting-Brochure-2019-1.pdf.
To register for the TCWP annual meeting, please fill out the registration form found on the brochure linked above and send your $20/person registration fee, along with the registration form, to the address listed at the bottom of the form.
For short biographies of the nominees please click on the following link:
https://tcwp.org/wp-content/uploads/TCWP-2020-NomineeBios.pdf
Additional details about the meeting will be provided in the September newsletter. Questions?? Please call Sandra Goss at (865) 583-3967, or email sandra@sandrakgoss.com.  Carpooling available from Oak Ridge.
HOPE TO SEE YOU THERE!!!
---
Norris Watershed Hike – Saturday, October 26
(Contributed by Joe Feeman)
The Norris Municipal Watershed, situated adjacent to Norris Dam State Park, is a 2,300-acre area that is the watershed of Clear Creek; it is managed for water quality protection, sustainable forest management, and public recreation. A network of about 30 miles of forest roads and single-track trails are managed by the Norris Watershed Board.
For this year's hike, we'll meet in front of Norris Middle School at 9 a.m. After a short stroll through downtown Norris to the Eric Harold Park, we will take a short trail to Hickory Trail Road, then hike Eagle Trail all the way to Observation Point. After climbing up to take in the view, we'll hike over to Deer Ridge Trail and then to Deer Ridge Road, where we will continue down by the elementary school, around the commons, and back up to the starting point. Much of Eagle Trail was constructed by the CCC in the mid 1930s, and a shelter was also constructed on Observation Point. The hike, which passes through some nice old forest, meanders down a hollow and travels along the contour above the Clinch River before climbing up a ridge. It is about four miles, with one climb of about a half- mile.
Participants can meet for carpooling in Oak Ridge in the Gold's Gym/Books-a-Million parking lot in Oak Ridge (at the end close to S. Illinois Avenue, near Salsarita's), to leave at 8:15 a.m.; or meet the group at Norris Middle School at 9 a.m.  Wear sturdy shoes or boots, and bring water and snacks or a lunch.
For more information, call Joe Feeman at (865) 457-8191.
---
Fall Cedar Barren Cleanup/Weed Wrangle® – Saturday, November 2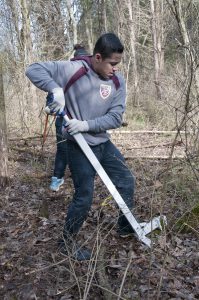 The Oak Ridge Cedar Barren will again be the site of exotic invasive plant removal as we conduct our fall cleanup, our third and final cleanup of the year. Located next to Jefferson Middle School in Oak Ridge, the Barren is a joint project of the City of Oak Ridge, State Natural Areas Division, and TCWP. The area is one of just a few cedar barrens in East Tennessee, and is subject to invasion by bushy lespedeza, leatherleaf viburnum, privet, autumn olive, mimosa, Nepal grass, multiflora rose, and woody plants that threaten the system's prairie grasses. Our efforts help to eliminate invasives and other shade producing plants that prevent the prairie grasses from getting needed sunlight.
Volunteers should meet in the Jefferson Middle School Parking lot at 9 a.m., with sturdy shoes, loppers, gloves, and water.  The work session will conclude at noon with a pizza lunch. For more information, contact Tim Bigelow at 865-607-6781 or Bigelowt2@mindspring.com.
---
Additional information on all TCWP activities may be obtained from TCWP Executive Director Sandra K. Goss at Sandra@sandrakgoss.com or at (865) 583-3967.
---