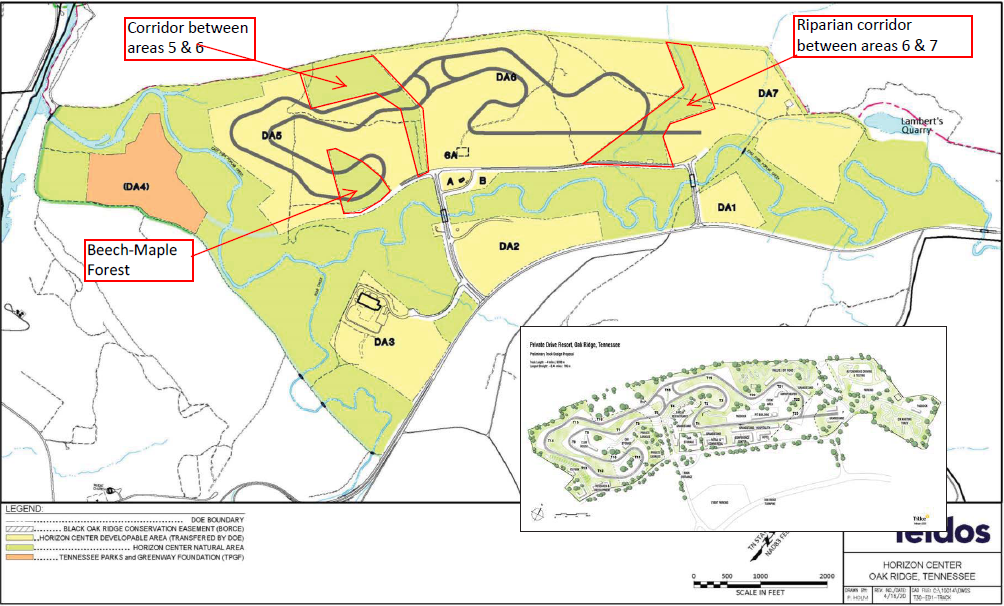 The Industrial Development Board, Oak Ridge Municipal Planning Commission, and Oak Ridge City Council will all be meeting this month and chances are they will be discussing the proposed motorsports park proposed for the Horizon Center in West Oak Ridge.
We encourage you to voice your opposition to the proposed motorsports park to the boards or commissions that will be responsible for making decisions on the sale and zoning of the property.  Below are meeting dates and ways to contact those boards or committees.
Having received well over 700 comments on the Environmental Assessment Addendum, the Department of Energy has NOT yet issued a ruling on its Finding of No Significant Impact. Instead, DOE has indicated that it is waiting on the City of Oak Ridge to first act on the necessary rezoning and waiting for a more complete business plan from the developer.
Our elected and appointed officials need to hear from you!
Talking Points
Economic
Loss of the last flat, developable tract of land in Oak Ridge for light industry
Loss of revenue
Loss of livable employment opportunities
Severe decrease in property values for a thousand+ homes and multiple neighborhoods
Loss of property taxes
Damages the City's reputation
Low-paying, seasonal, and only a handful of jobs
The City has a duty to its citizens to obtain the highest paying job opportunities and the best use of its land
Forever – A lost economic opportunity
Zoning
Zoning from Industrial to Recreational REQUIRES due diligence
The City's current NOISE ordinance is completely inadequate
The racetrack will not create quality jobs
The racetrack will discourage other Horizon Center opportunities/developments
The racetrack spits in the face of the City's Blueprint
Noise will be a chronic disturbance to a valued Conservation Area, a popular Greenway, and residents
Based on Tennessee's planning commission manual: The Powers and Functions of the Local Planning Commission in Tennessee. A proposed amendment should be able to meet several tests before the planning commission approves it:

Is the proposed change in agreement with the general plan?
Does the change violate the legal purposes of zoning?
Has it been determined that there will be no adverse impact upon adjoining property or that any adverse impact can be justified by the overwhelming public good or welfare?
Has it been determined that no one property owner or small group of property owners will benefit materially from the change to the detriment of the general public?
Has it been determined that public services and facilities will not be adversely affected?
Our City's Natural Areas
Time and again, Oak Ridge citizens told our elected officials that their highest priority is the continued protection of our City's Natural Areas
Chronic Noise Pollution will forever damage the value of the Greenway and BORCE